6 months ago
The best movies of all time (in our opinion)
In honor of our 100th episode, a completely subjective appreciation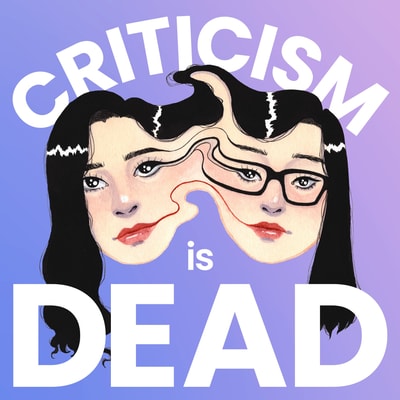 We have a very special one for you this week. In honor of our 100th episode — yes, that's right, this is the big 1-0-0! — we're doing our own highly personal version of the AFI greatest films list. Presenting: our top seven films, respectively.
(Obligatory disclaimers: We haven't watched everything, these are not really in any particular order, these are just our opinions, etc.)
05:39 After Life (Hirokazu Kore-eda, 1998)
07:54 Spirited Away (Hayao Miyazaki, 2001)
10:36 Close-Up (Abbas Kiarostami, 1990)
13:09 Little Miss Sunshine (dir. Jonathan Dayton and Valerie Faris, writ. Michael Arndt, 2006)
15:12 Inside Llewyn Davis (Joel and Ethan Coen, 2013)
17:33 Call Me By Your Name (dir. Luca Guadagnino, writ. James Ivory, 2017)
20:27 The Matrix (Lana and Lilly Wachowski, 1999)
23:49 Wolf Children (dir. Mamoru Hosoda, writ. Satoko Okudera and Mamoru Hosoda, 2012)
26:20 Michael Clayton (Tony Gilroy, 2007)
28:50 Parasite (dir. Bong Joon-ho, writ. Bong Joon-ho and Han Jin-won, 2019)
33:01 Persona (Ingmar Bergman, 1966)
35:35 Nomadland (Chloé Zhao, 2020)
39:53 Fish Tank (Andrea Arnold, 2009)
42:08 Princess Mononoke (Hayao Miyazaki, 1997)
...
Follow us on Twitter and Instagram. For extended show notes — including links that we reference, plus more — subscribe to our Substack. Inquiries, complaints, and recs for what to watch can go to [email protected].
Music: REEKAH
Artwork and design: Sara Macias and Andrew Liu